Unbelievable Benefits You Didn't Know About By Volunteering At A Race
Apr 16, 2023
Volunteers are essential to the success of all races but especially half marathons and 5K's. They play a vital role in ensuring the safety of the runners, providing logistical support, and creating a positive experience for everyone involved.
Pictured below are Ultra trailer runner Laura M. and her daughter Emma heading up a critical corner.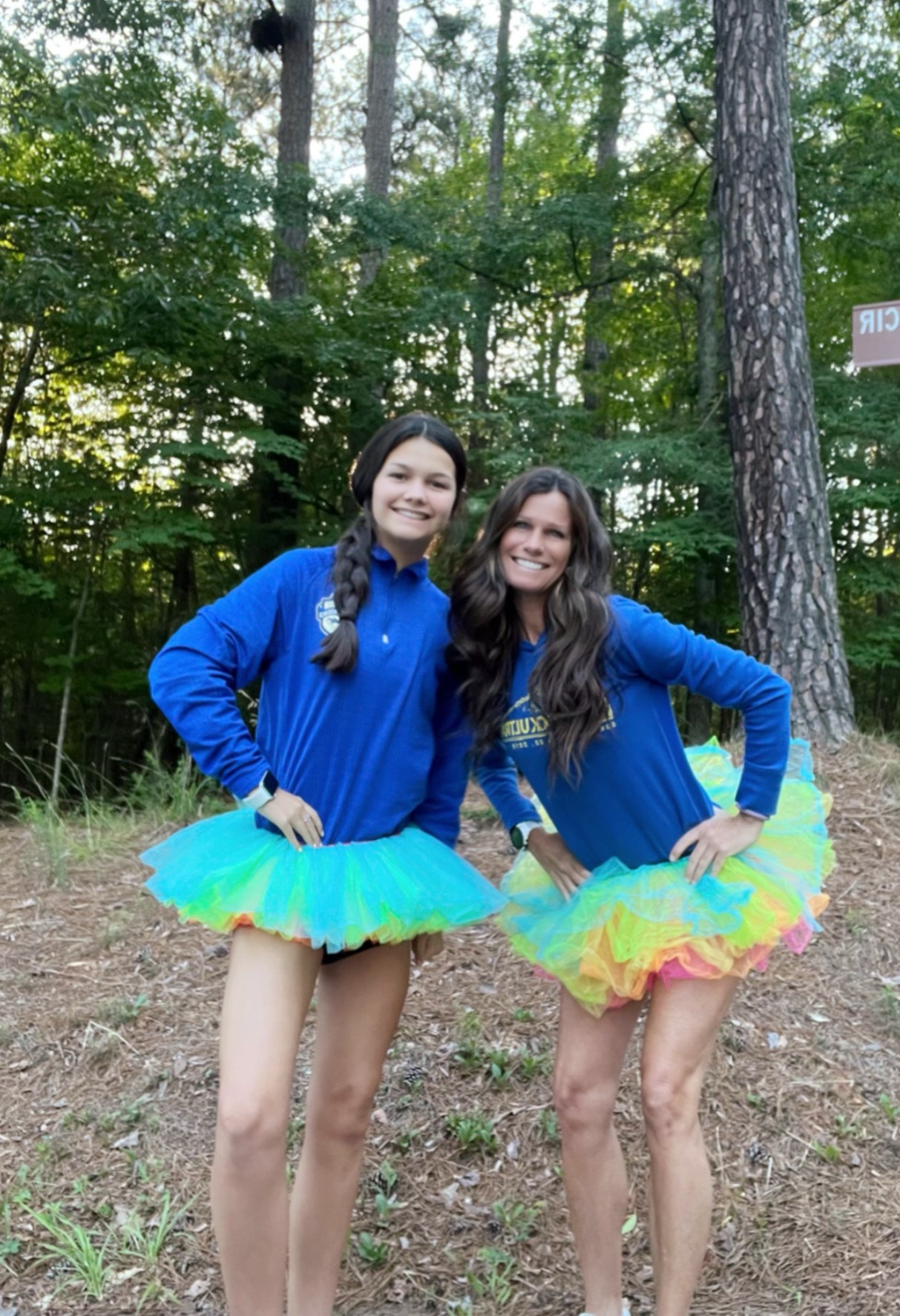 Here are a few reasons why volunteers are important to a race:
Safety: Race Volunteers can help ensure the safety of the runners by directing traffic, monitoring the course, and providing medical assistance if needed. Especially if the volunteer is a runner themselves!
Logistics: Race Volunteers can assist with tasks such as setting up and breaking down the race course, handing out water and refreshments, and providing directions to runners and spectators.
Atmosphere: Race Volunteers can help create a positive and supportive atmosphere for the runners by cheering them on, providing encouragement, and offering words of inspiration. Just look at the picture above. Again. These two were legends - you can literally see the smiles on the runners faces running past these guys!
According to a study conducted by Running USA, volunteers play a critical role in the success of running events. The study found that 79% of runners said that volunteers are a "very important" aspect of a race, and 96% said that volunteers positively contribute to the overall experience of the race.
Another study published in the Journal of Physical Activity and Health found that volunteerism in endurance events such as marathons and half marathons has a positive impact on both the volunteers and the participants. The study found that volunteering can lead to increased physical activity, social support, and a sense of community among volunteers.
Pictured below is Ultra trailer runner Missy B. getting ready to lead out the 5K runners.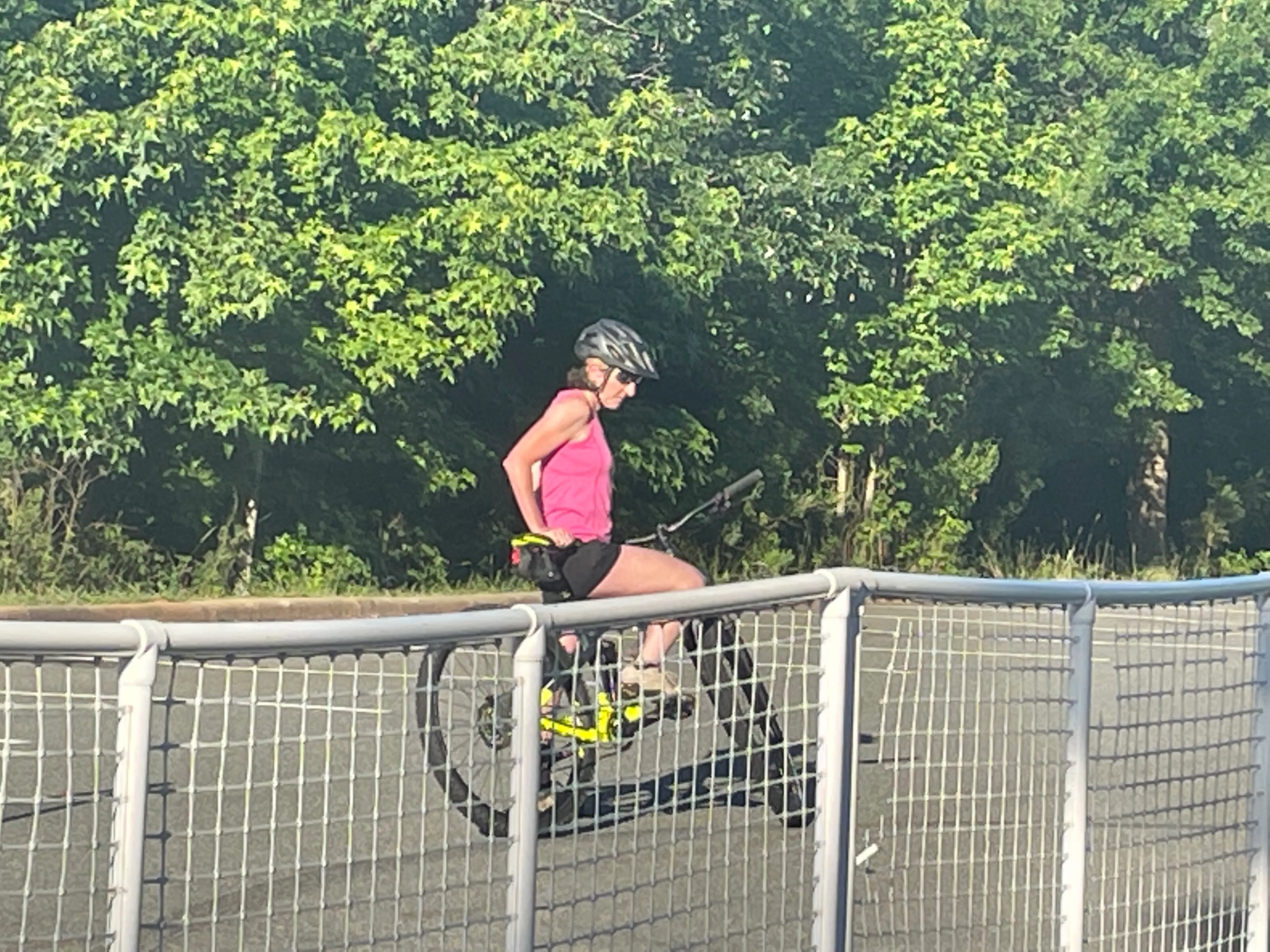 That's fine and dandy for the race but now let's talk about YOU.
What are the benefits to you for volunteering at a race.
Making new friends: Volunteering at a half marathon or 5K run can help you meet new people who share your interests. According to a survey, 92% of volunteers say that volunteering gives them the chance to meet new people.

Learning new skills: Volunteering can help you learn new skills that you can use in other areas of your life. For example, you might learn how to organize events or communicate with people effectively. There are plenty of areas you can contribute, just ask.

Feeling good about yourself: Volunteering can give you a sense of satisfaction and accomplishment, knowing that you've contributed to a good cause. A study found that 94% of volunteers feel that volunteering makes them feel good about themselves. Volunteering releases dopamine, the feel good hormone. The same hormone that's released when someone likes your facebook post.

Helping others: Volunteering at a half marathon run can help make the event a success and benefit the runners. According to a survey, 80% of volunteers say that volunteering gives them a sense of purpose.

Having fun: Volunteering can be a fun and enjoyable activity. According to a study, 72% of volunteers say that volunteering is a fun and enjoyable way to spend their time.
These two articles were very interesting - check them out.
Leslie C. getting the medals ready for the runners. And smiling while she's doing it - lol!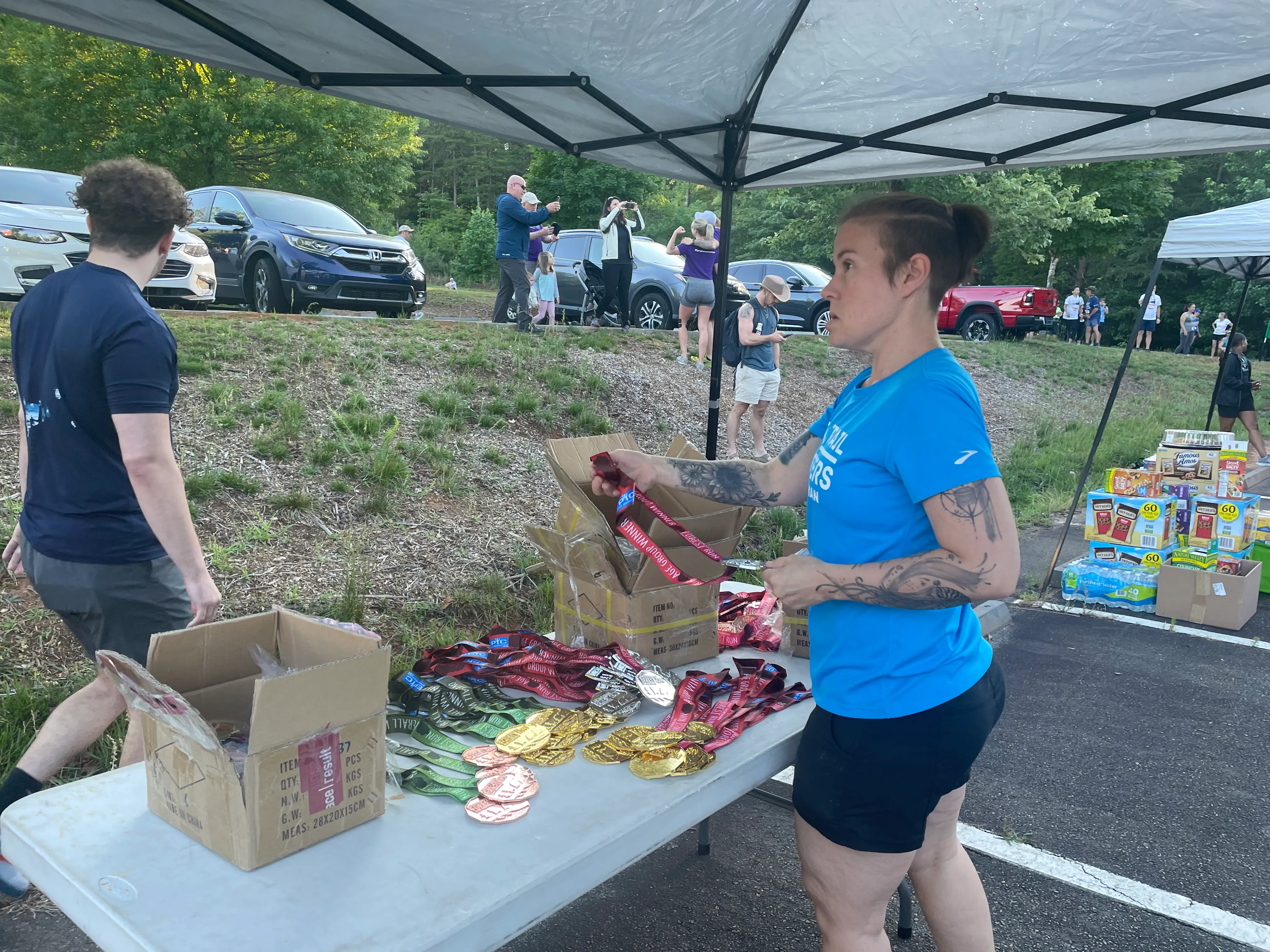 At Epic Sports Marketing we host four races per year:
And we have an awesome program for our runners who volunteer: earn 3 volunteer credits and you get a free race. You earn volunteer credits by volunteering a race listed above. And to make it even sweeter anyone you get to help - as long as they are over 18 years old - will count for you!
Here are 2 examples:
Example 1: I volunteer for 3 races, earn 3 credits and I get a free race.
Example 2: I volunteer and I get my wife and my uncle to also volunteer, I earn 1 credit from effort, 1 credit from my wife and 1 credit from my uncle thus earning 3 credits and getting a free race.
To take advantage of this volunteer program just visit any of the links above and scroll to the volunteers section. There you will find a link to register as a volunteer.
So remember: if you are not racing and want to support local races; volunteering is a great option to give back.