How To Host A 5K, 10K or Half Marathon in North/South Carolina
Apr 19, 2023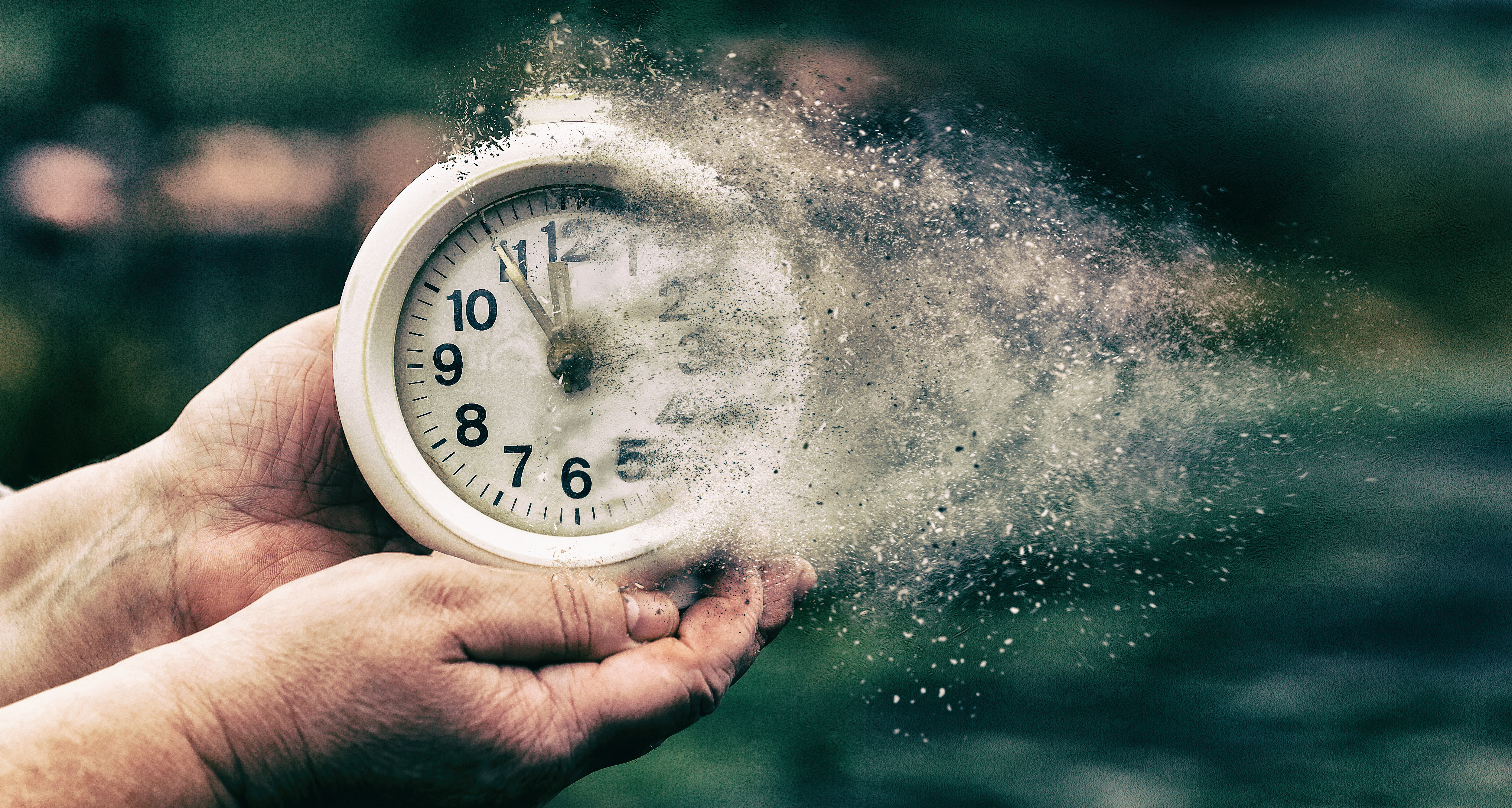 In over 20 years of serving clients and hosting our own events we've learned the secret formula of hosting successful races. Hosting a running race can be a big undertaking, but with careful planning and preparation, it can be a rewarding experience.
The key things to consider include:
Your Goals
The Race Course
Race Registration
Volunteers
Sport Event timing and managment
Permits and Insurance
Promotion and Marketing
Logistics
Communication
Post-Race Activities
Budget
Race Checklist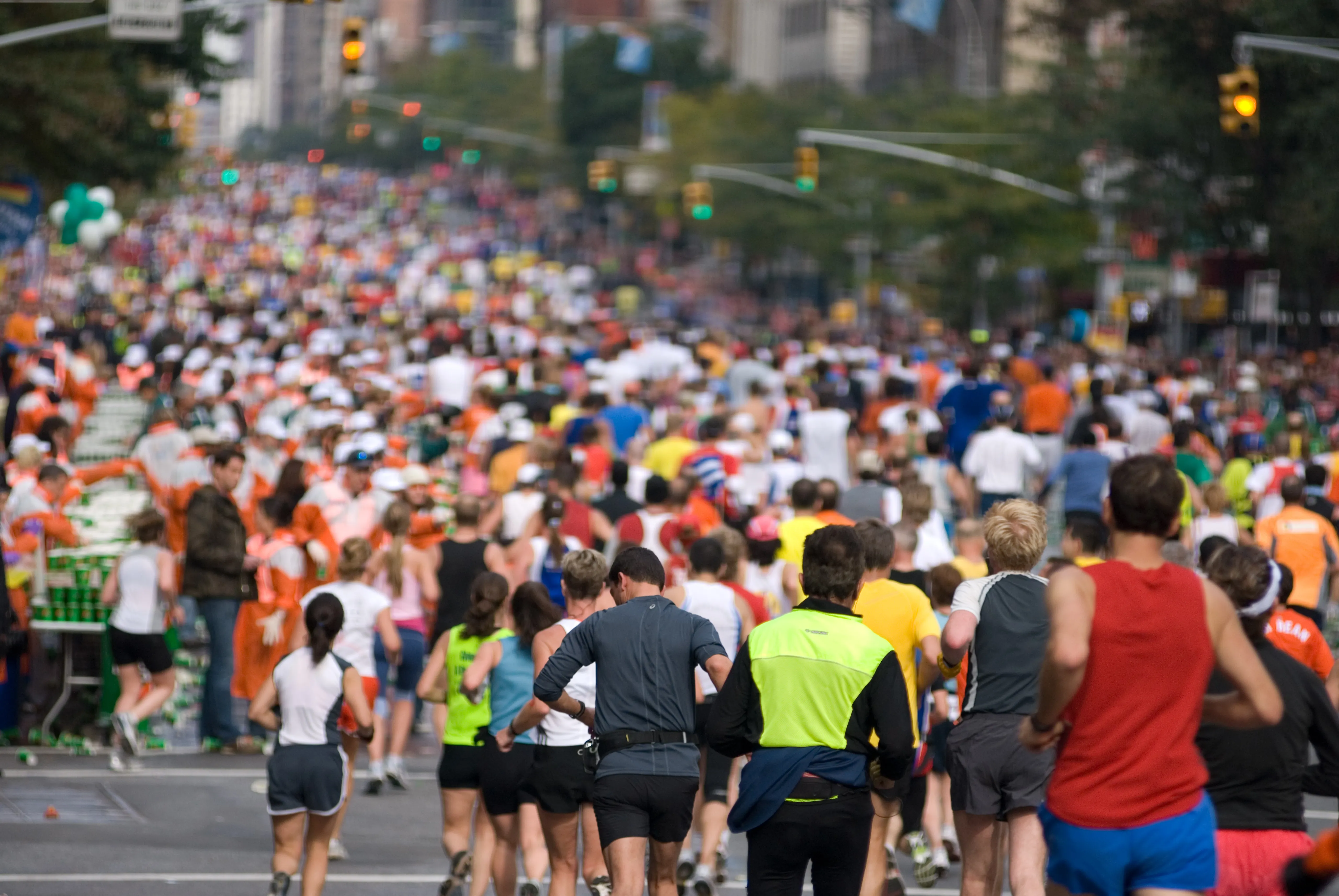 Your Goals: The most important question you can ask before you decide to host a race is "...what do I hope to accomplish by hosting this race?..." Many times it's not obvious until a client has a conversation with one of our race professionals.
Race Course: Choose a safe and accessible course for the race, and ensure that it is properly marked and measured. Consider factors such as traffic flow, terrain, and weather conditions.
Race Registration: Set up a registration process for runners to sign up for the race. This can be done online or in person, and should include information on the race fees, deadlines, and any required waivers or medical information.
Volunteers: Recruit volunteers to help with various aspects of the race, such as registration, course marshaling, water stations, and finish line management.
Timing and Scoring: Determine how the race will be timed and scored. This can be done manually, with stopwatches and paper records, or electronically with chip timing systems.
Permits and Insurance: Obtain any necessary permits and insurance for the race. This may include permits from local government agencies, insurance to cover liability and medical expenses, and any necessary waivers or release forms for participants.
Promotion and Marketing: Promote the race to potential participants through various channels, such as social media, local news outlets, and community organizations. Consider offering early-bird discounts, referral incentives, or other promotions to encourage signups.
Logistics: Plan for logistics such as parking, transportation, and equipment rentals. Make sure that all necessary supplies and equipment are available on race day, such as water, food, medical supplies, and safety equipment.
Communication: Keep participants informed of race details, such as start times, course maps, and any changes or updates. Provide clear and concise instructions to volunteers, staff, and participants to ensure a smooth and safe race experience.
Post-Race Activities: Plan for post-race activities, such as awards ceremonies, refreshments, and entertainment. Consider sending out post-race surveys to participants to gather feedback and improve future races.
Budget: Develop a budget for the race, taking into account all expenses such as permits, insurance, equipment rentals, supplies, and staff. Consider sources of funding such as sponsorships, donations, and entry fees.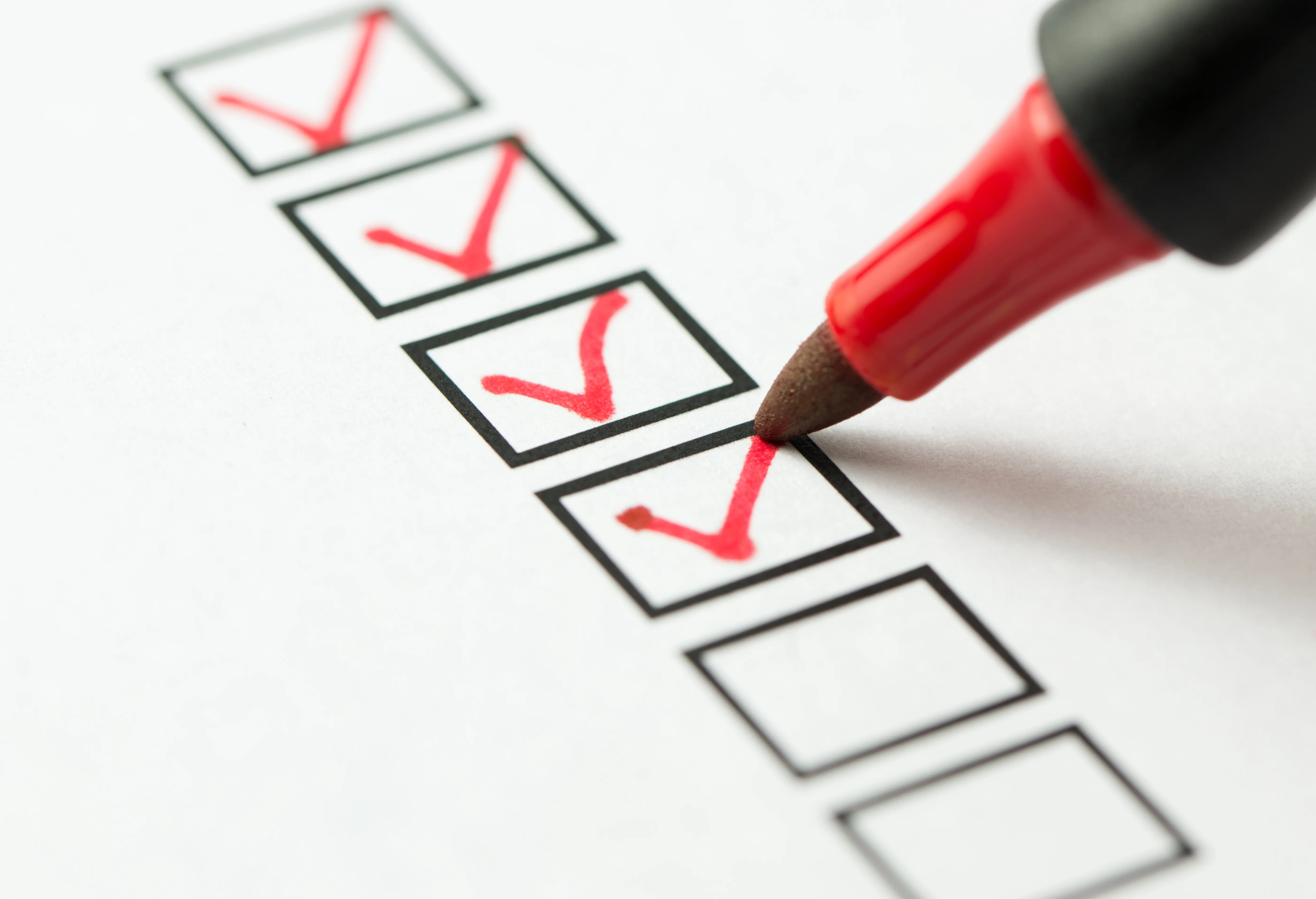 Race Checklist: Use this checklist for your own race, keeping in mind that not all races require all of these steps.
Race Flyer Information
In the modern era races use online registration and we encourage all clients to use that method. However if you want to have a written entry form it should include the following information:
Date of race
Start time
Start and finish site(s), directions, transportation, parking information
Race distance
Course description (include terrain, landmarks, mile markers, elevation)
Course map
Course certification number (optional)
Sponsoring/assisting organizations
Municipalities recognition
Sponsor/contributor recognition
Age groups/Awards
Awards/Prizes (with depth in each category)
Club/corporate team categories/prizes (team rules spelled out), if applicable
Time/Location of awards ceremony
Amenities (Tshirt, etc. and when they need to register by)
Tshirt/package pickup information
Race information contact/address/telephone number
Entry fee (spell out nonrefundable!), entry deadline, check payable to...
Number pickup information
Mailing address (on the application part to be mailed and on the information part kept by the athlete)
Race limit, if applicable
Refreshments
Clinics and other related activities
Name, address (street, city, state, zip), telephone, email, social handles
Age and date of birth, sex
Where applicable: Special category and team/club designation, estimated finish time
Signature (parent or guardian if under 18) acknowledging Waiver of Liability
Promotion
Distribute the entry from through mailing, running stores, gyms and other races
Posters
Press announcements (calendar listing) to local newspapers, running magazines
Television/Radio public service announcements
Press releases
Neighborhood flyer
Assign race photographer
For participants photo's (sales) and
For documentation and future sponsor presentation
Pre Race
During the months preceding the race, the following tasks should be accomplished:
Parade Permits
Certificates of Insurance
Course measurement and certification
Course miles marked
Signage prepared for course and race site
Police Liaison/details arranged
Fire department notified
Hospitals notified/Ambulance services arranged or notified
Press/Course vehicles obtained
Tshirts/other giveaway items obtained
Race numbers/Safety pins obtained
Entry forms filed in alphabetical order and entry fees deposited
Volunteer committees established and captains appointed for:
registration
publicity and promotion
sponsors and donations
timing and scoring
medical
aid stations
course security/marshals/communications
results posting and distribution
awards
refreshments/cleanup
Runner's information prepared for distribution and/or posting on race day:
Medical/weather information
Timing/starting lineup information
Course map with mile markers and aid stations
Clothing/check in/changing facilities/showers
Results posting
Race Day
Final details for a smooth running and safe race:
Course/informational signs posted Volunteer/Official area assembled
tables/chairs/signage posted
coffee/refreshments
Tshirt/Official identification
Instructional briefings prepared
Preregistered runners area
list/printout posted
number pickup
tshirt/packet pickup
entry forms/pens/pencils
race numbers/pins
race packets
cash box/change
Trouble table setup
Police briefed
Course officials/marshals briefed
Start/Finish officials briefed
Official photographer(s) briefed (provide with shotlist)
Press/Course vehicle drivers briefed (someone very familiar with course should serve as guide in each vehicle!)
Trailsweep vehicle driver briefed (provide vehicle with water, cups, blankets, firstaid kit, etc.)
Official starter equipped and briefed
Start/finish banner(s) mounted
Start/finish review stands assembled
PA system(s) bullhorns functioning
Start/Finish line equipment in place:
pace/seeding signs
finish tape
chute materials (stanchions, rope)
digital clock
timing system
computer system (working)
recording sheets, clipboards, pencils for timers, select timers, bib number recorders
tables/chairs
electric power hookup (generator)
water station setup
Restroom facilities in place
Clothing checkin in place
Medical area setup
isolated, covered area near finish line
supervising MD and qualified nurses, EMT's
communications
ice, IV's, hot and cold fluids, cots, blankets
immediate triage capability
Water stations materials in place:
water on course
electrolyte replacement fluid at finish line
cups
pitchers
tables
barrels/trash bags
rakes (for cleanup)
Course material in place:
mile/kilometer markers
directional arrows
water/aid station markers
communication equipment/personnel (ham radio volunteers)
stop watches for mile split callers
Results area functioning:
isolated area close to finish line
tables/chairs
electric power hookup
computer and printer
preprinted awards/results sheets
Refreshments area functioning:
tables
ice
knives, forks, spoons (depends on foods available), napkins
trash barrels/bags
Awards area functioning:
tables/chairs
podium/announcing stand
PA system
awards display area, with awards arranged in order of distribution
results posting board/area
Post Race
Cleanup accomplished (course, start and finish area, locker rooms, etc.)
Press release with results
Post race stories/photos to press
Post race mailing to participants
Thank you's to sponsors, volunteers, contributors, municipalities, facility owners
Postrace evaluation meeting with organizing committee
Volunteer/Officials party
So now that you know what it takes to host a 5K, 10K or Half Marathon you have some options: host it yourself (and use the information in this blog post as a reference point) or hire professionals.
Areas Of Service
Since 2000 Epic Sports Marketing has been providing the best prices for professional event timing, race management, timing services, event production services and online marketing in the following areas:
Florida
North Carolina
Charlotte
Raleigh
Greensboro
Durham
Winston Salem
Fayetteville
Cary
Wilmington
High Point
Concord
South Carolina
Columbia
Charleston
Mt. Pleasant
Rock Hill
Greenville
Summerville
Sumter
Goose Creek
Hilton Head Island
Florence
Spartanburg
Our clients include:
540 Interactive

Adidas

Advanced Concepts in Medicine

Advocare International

Avalon Park Associates

Baker Spa Manufacturing

Base Camp Cancer Foundation

Central Florida Sports Commission Inc.

Central Florida YMCA

Century 21

Chick Fil-A

City of Statesville

Dahlonega Chamber of Commerce

David's World Cycle

Disney

Emerald Coast Events Commission Inc.

Event Marketing & Managing Inc.,

Exclusive Sports Marketing Inc.

Florida Sports Commission

FloridaRacing.net Inc.

Florida Basketball and Volleyball Association

Florida Gulf Coast University

Footworks

Gatorback Skates

GeezerJock Magazine

Gold's Gym

Homevest Realty

Hurley Rogner

Inland Volleyball

Junior League of Greater Orlando

Leroy Jefferson Williams Foundation

Mercedes Benz

Minute Man Press

MS Society

National Triathlon Training Center

Nike Inc.

Pangea Racing

Polk County Sports Commission

Seminole County

Special Olympics

State of Mind Sports, Inc.

Sunrise Rotary

The Villages

TLC Pediatric & Adolescent Medicine

Track Shack Inc.

Travel Country Outdoors

Valencia Community College

Wekiva Wilderness Trust

Winter Park YMCA

Z to A Creative
To learn if we can help you check out our services page
or you can schedule a meeting below.